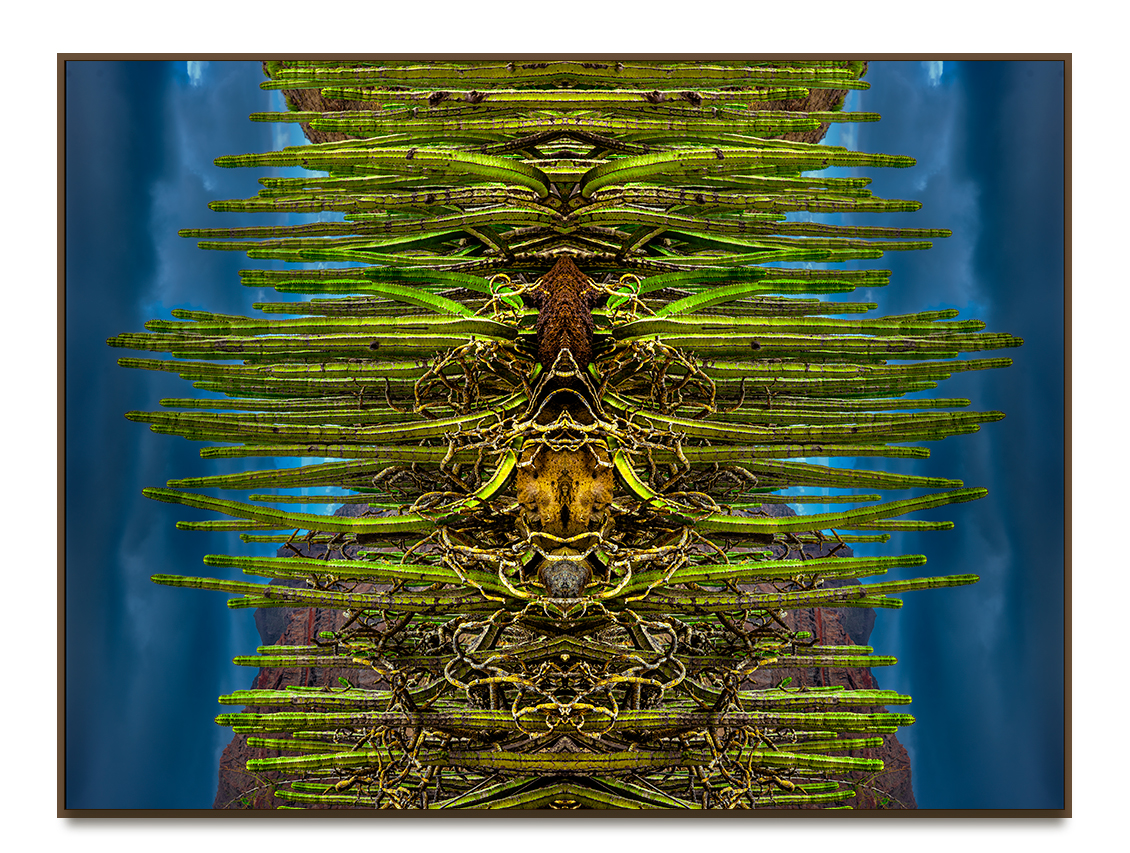 Mask Playa De Tasartico
Mask Playa De Tasartico. Made of the Atlantic Ocean and the cliffs from Gran Canaria, Tasartico near La Aldea de San Nicolas. "Playa de Tarsartico"
The series "Mask" is inspired by the Rorschach card, which is a psychological test for looking into the subconscious in the human mind.
"Try to understand your personal characteristic and emotions"
Reserva Natural Especial de Güigüí.
Between Puerto de Mogán in the south and Puerto de La Aldea in the west, you have Reserva Natural Especial de Güigüí.
Firstly, you take the country road to Tarsartico and from here you take the dirt road towards the coast and follow it for a few kilometers to the path that leads to Güigüí beach.
The path up the mountain is winding where you pass a burial site of a local person.
Many young, old and very big cactus,
with their characteristics green color and spiky arms, some are tangled together and others reaching straight for the sky.
The path to the beach is described as 5 kilometers. It is 5 very long kilometers because it goes steeply upwards 50% of the way.
It's a great satisfaction to reach the top of the pass and know that now it's only downhill to the beach for a nice swim.
If the condition not is rather ok, and the shoes is not suitable for mountain paths with loose gravel, can it may well be a very long trip.
Look at yourself, from the other side of the mask.
happy or unhappy.
Here is beautiful with many spectacular expressions in the rocks, beautiful as ugly with many different faces, like humans and monsters – happy or unhappy.
Impressive views of the mountains far into the horizon, and down into the gorges with a wilderness of cactus and harsh nature. It is a beautiful and fun trip, but can also be a hard and long trip, if you´re not prepared
A good place to stop is the cafe approx. 15 minutes from beaches, a nice lady lives here and she offers various drinks in a light cool environment. And you decide yourself how much you want to pay.
Ask her if she wants to show, her house inside. It is cozy and very impressive.
Production is made by Enric Mads or under his supervision. Each work is created individually.
Google Map. Sendero a Playas de Güigüí